Energy Efficient Windows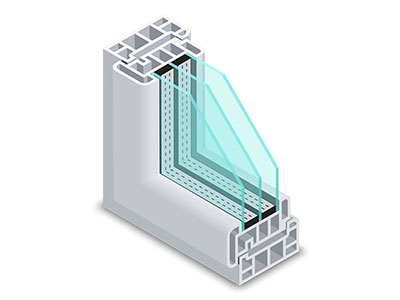 When you are planning on getting new/replacement window installations for your home, you want these features to be strong and durable. Aside from this, you want them to look aesthetically appealing, add value to your property and be energy-efficient too. The last aspect has now become very important and property owners are becoming more conscious about the environment and they look for ways to cut down utility costs on their home or commercial establishment.

This is where energy-efficient windows come into the picture. When you want any windows installations, you know you want to hire the services of a reliable and reputed company like Woody's Windows. They serve commercial and residential customers in and around Tomball, The Woodlands, Spring, and Houston. The company also caters to clients across Conroe, Humble, and Cypress; and has handled several projects in Magnolia, Katy, and Cleveland.

They provide a variety of services and can install high quality custom energy-efficient windows in your home or commercial establishment. Every home is different and the styling and architecture is different too. This means, the windows would ideally have to be customized to match the openings, and the interior and exterior of the structure. A skilled and experienced contractor will ensure that the job is handled in the best possible way and to your 100% satisfaction.


Types of Energy-Efficient Windows
There are a number of different companies that manufacture energy-efficient windows, such as Burris, Milgard and Cardinal. The glass used in all these windows is energy-rated for the south and almost all of them come with a lifetime warranty. When you get these installed from established professionals, you have peace of mind that the installation will last for a number of years without any trouble. There are different types of windows to choose from such as:


Double Hung
Single Hung
2/3-Lite Sliders
Vinyl Windows
Casement Windows
Fiberglass Windows
Aluminum Windows
Picture Windows ( Fixed Windows)
Impact-resistant windows- suited for windstorm rated regions along the coast
Window Installation – The Work Process
Regardless of the type of energy-rated windows you want, look for a company that would be able to provide prompt, reliable and efficient services at cost-effective pricing. This ensures you get value for money and installations that will last for a very long time and function in a seamless manner.

The company will send out technicians to your property, who will take detailed measurements and provide a quote based on the type and styling of windows you want, and the brand you choose. They will provide a timeline for the work and will ensure that the job gets completed within that timeframe, in a meticulous and neat manner. They will ensure that the job is completed with the least amount of disturbance to the daily workings on your property.

The windows on your home protect the indoor spaces from the outdoor environment and the elements and you need to be assured that these installed by experts in the field, like Woody's Windows. This ensures the resilience and longevity of the installations.

"MORE ARTICLES"
Custom Doors
Custom Windows
Doors