Custom Doors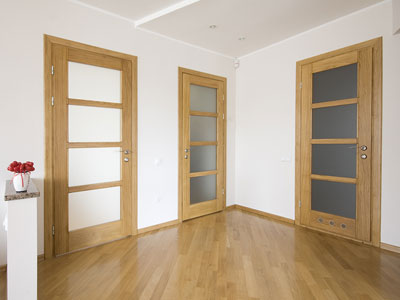 The doors of your home should complement the window installations as well as the indoor and outdoor features of your home. Every structure is built differently and so when you are getting windows for your new home or want to replace the ones on an existing structure, custom doors are the best option.

When you want any doors installations, you should hire the services of a reliable and reputed company like Woody's Windows. They serve commercial and residential customers in and around Tomball, The Woodlands, Spring, and Houston. The company also caters to clients across Conroe, Humble, and Cypress; and has handled several door installation projects in and around Magnolia, Katy, and Cleveland.


Types of Doors
Every home or commercial structure has various doors and when you want to replace them, you need a company that has experience in handling all types of jobs. There are a number of different door installations to choose from, such as:


Patio doors
Entranceway doors
Doors leading out to decking
Side door entrances
Pool house doors
Conservatory doors
Green house doors
Indoor pool area doors
Spa doors
Balcony doors
Internal & external doors
Other
Benefits of Custom Doors
As mentioned at the outset, there are a number of benefits to getting custom energy-efficient doors installed on your property:


The doors will be designed especially for your home or commercial establishment; this means they will match its styling and appearance perfectly/
They will fit in beautifully in the existing openings
The finishing will be perfect as no major adjustments and addition would be required at point of installation.
The contractors will understand what your requirements are and you would be able to choose from various colors and designs as well.
Custom doors add to the curb appeal and value of your property
They are cost-efficient in the long term as you won't find any misalignment or ill-fitting features that have to be fixed at a later date.
Custom Doors Cost
In short, when you opt for custom door installation from a reputed and well-established company, you know you are getting value for money and features that will add to the charm and sustainability of your home. Most property owners now focus on energy-efficiency and environment-friendly installations; it's why most companies offer a wide range of energy-rated double paned door features from reputed companies that provide excellent guarantees for their products.

The company that handles installation for you will also provide guarantees for their work and this ensures you get beautiful interior and exterior door installations that operate well and last for a very long time. This provides you value in the long term as the doors will require minimal maintenance and care. These professionals will also provide you all details of the different types of doors and brands available so you will be able to make a more well-informed choice.

The doors on your home protect the indoor spaces from the outdoor environment and the elements and you need to be assured that these installed by experts in the field, like Woody's Windows. This ensures the resilience and longevity of the installations.